GPL Odorizers meets the need for simpler, cost-effective, planet-friendly odorization by employing advanced technology to deliver safe, accurate, and reliable odorant injection systems for natural gas, biogas, and propane.
Unlike other natural gas odorizer manufacturers, our models do not use pipeline gas to actuate the system. Meaning, the GPL odorizer does not discharge gas nor odorant to the atmosphere, making our models more environmentally friendly. There is no smell during regular operation or even maintenance because our systems have a clean, sealed, and ventless design, resulting in lower false leak-call complaints. By leveraging the GPL advanced technology, the operator saves time and money through remote monitoring, real-time mobile alerts, and efficient reporting. The GPL systems are accurate and reliable over a wide range of flow, including problematic no-flow, ultra-low-flow, and intermittent-flow applications.
For three generations, the Zeck family was the pioneer in developing and designing simple yet precise, natural gas odorant injection systems. The Z associated with YZ Systems, the leading YZ odorizer NJEX manufacturer, denotes the Zeck family.  Zeck Systems launched the Z9000 as an efficient and straightforward solution for self-contained odorization systems with few moving parts. Sentry Equipment acquired Zeck Systems in 2010.
In 2015, GPL Odorizer LLC bought the assets of Sentry Equipment's odorizer product line. Today, GPL continues to design and manufacture Sentry Equipment and Zeck Systems, continuing a legacy of advanced gas odorizing products in Lakewood, Colorado.
While visiting, look at our blog, where MercapMan, our mascot, educates on natural gas odorization. View some of our capabilities on our product display page. If you need help, take a look at our support page. You can also find our product brochures, manuals, and other documents on our literature page.
Mercaptan Natural Gas Odor Injection
Natural gas, by itself, is odorless. In 1937 over 200 women, children, and men died when un-odorized natural gas ignited in a London Texas school. This disaster was the impetus for the regulations to add odor to natural gas so that any person would detect it when having a "normal" sense of smell. An odorizer is a machine that injects the odorant into natural gas so that it is detectable to improve safety. The regulation requires that the odor be detected when the gas is present at one-fifth of the lower explosive limit. Over the years, studies have revealed that mercaptans, a class of organosulfur compounds, are the ideal chemicals to odorize natural gas. The chemical offers a repulsive, rotten egg smell that is readily detectable at unusually low concentrations.
GPL does not manufacture odorants. We design systems for natural gas, propane, and biogas.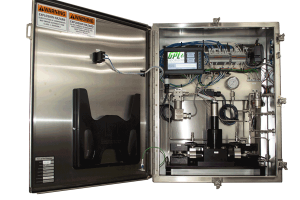 Safe and effective, smart gas odorization that is planet-friendly and backed by an industry leading service platform and warranty.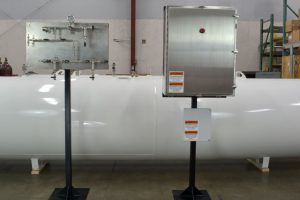 GPL Odorizers offers full packaged odorization skids with the odorizer, ASME odorant tank, and containment assemblies; in both vertical and horizontal tank configurations.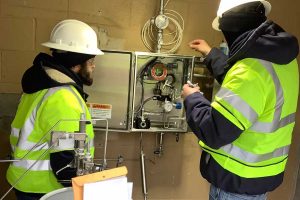 Through our GPL-authorized service provider, we offer our clients a one-stop acquisition experience, to ensure excellent service while minimizing oversight and scheduling challenges.