Help Wanted at GPL Odorizers
GPL designs equipment to odorize natural gas (and other gases) so people can smell it and take action. We are the manufacturer of the first ventless odorant injection systems (meaning no emissions). As a woman-owned business and equal-opportunity employer, we celebrate diversity and are committed to an inclusive workplace for all employees.
We are looking to hire team-oriented, career-minded employees who can operate and follow the corporate code of ethics, core values, and Susan Bender's (the founder) vision for the business: "To build and maintain a culture of love (a positive transformational working culture)."
If you are interested in either position, submit your cover letter and resume to Preston Marcoux.
Corporate Values
| Code of Ethics | Core Values |
| --- | --- |
| | |
| | |
| | |
| | |
| | |
Mercaptan Natural Gas Odor Injection
Natural gas, by itself, is odorless. In 1937 over 200 women, children, and men died when un-odorized natural gas ignited in a London Texas school. This disaster was the impetus for the regulations to add odor to natural gas so that any person would detect it when having a "normal" sense of smell. An odorizer is a machine that injects the odorant into natural gas so that it is detectable to improve safety. The regulation requires that the odor be detected when the gas is present at one-fifth of the lower explosive limit. Over the years, studies have revealed that mercaptans, a class of organosulfur compounds, are the ideal chemicals to odorize natural gas. The chemical offers a repulsive, rotten egg smell that is readily detectable at unusually low concentrations.
GPL does not manufacture odorants. We design systems for natural gas, propane, and biogas.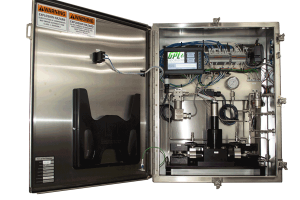 Safe and effective, smart gas odorization that is planet-friendly and backed by an industry leading service platform and warranty.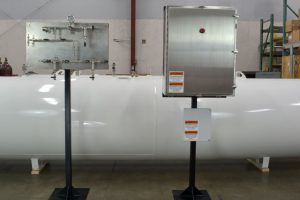 GPL Odorizers offers full packaged odorization skids with the odorizer, ASME odorant tank, and containment assemblies; in both vertical and horizontal tank configurations.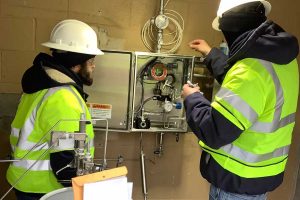 Through our GPL-authorized service provider, we offer our clients a one-stop acquisition experience, to ensure excellent service while minimizing oversight and scheduling challenges.