GPL 10000
Odorization System
Patented
The GPL 10000 is intended for high-pressure and high-volume applications at transmission companies and large city gate stations. The odorizer has high rangeability, achieving precision odorization over a wide operating range of volume. The industry-leading programmable logic controller (PLC) interfaces with the flow meter and its system components to maintain constant odorant injection proportional to the gas flow rate.
Continuous Odorant Injection for Pipelines:
Up to 1480 PSI (102 Bar)
From 0.48 MMSCFD to 240 MMSCFD (injection rate of 0.5 lb./MMSCFH)
Odorant Injection System Upgrades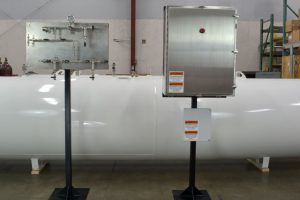 GPL Odorizers offers full packaged odorization skids with the odorizer, ASME odorant tank, and containment assemblies; in both vertical and horizontal tank configurations.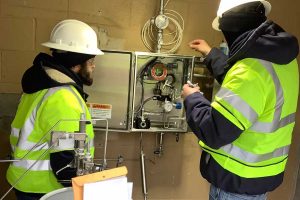 Through our GPL-authorized service provider, we offer our clients a one-stop acquisition experience, to ensure excellent service while minimizing oversight and scheduling challenges.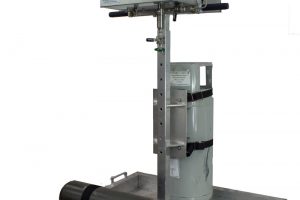 Our temporary/portable odorization packages are easy to transport by a forklift and fits in the back of most pickup trucks.
The GPL odorization units are reliable and trouble-free. Installation, operation, and maintenance are easy, and as a bonus, the odorizers have clean systems—meaning no smell. The GPL staff has been responsive to our needs and willing to address any questions.