Tanks and Containment Skids

for Odorant Injection
GPL Odorizers provides odorant tank assemblies and containment skids for gas odorant injection systems. If you need an odorant tank and containment vessel, below are some of our capabilities. If you are interested in a complete odorization system, visit our turnkey solutions. GPL Odorizers additionally offers custom odorant injection solutions.
Standard ASME 250 PSI tank
Custom ASME tanks up to 500PSI available
Vertical or horizontal orientation
Vertical tank are stainless steel; volumes are 60 and 120 gallons
Horizontal tanks range from 250 gallons and up; typically galvanized steel
Odorant fill and supply connection - 1/2" Swagelok 60 series ball valves
Vent fill and relief valves - 1/2" Swagelok 60 series ball valves
Blanket gas connection - 1/2" Swagelok 60 series ball valves
Galvanized containment vessels to withstand years of exposure to outside elements
Nitrogen blanket gas system
Fiberglass buildings
Portable systems
Other Odorization System Upgrades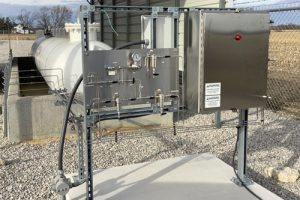 We produce complete skids with odorizer, odorant tank and containment assemblies in a variety of configurations.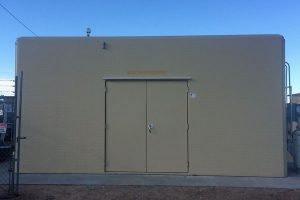 To add an extra level of protection from weather, environmental events, and security, we offer the upgrade of a Shelter Works custom-built fiberglass building to house the entire odorization system.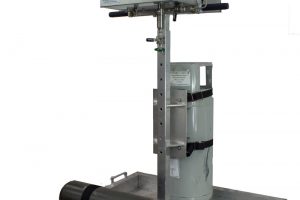 Our temporary/portable odorization packages are easy to transport by a forklift and fits in the back of most pickup trucks.
The GPL 750 Odorizer solved one of our most challenging odorization applications. It demonstrated accurate and repeatable odorant injection even in no flow, low flow, and intermittent flow conditions. The GPL 750 has proven to be boringly reliable.