Turnkey Odorant Injection System Skids
GPL Odorizers offers turnkey packages of natural gas odorant injection systems that include the odorizer, ASME odorant tank, and containment assemblies; in both vertical (60-120 gallons) and horizontal (250-2000 gallons) tank configurations.
Standard ASME 250 psi tanks with volumes from 60 gallons to 1,000 gallons, different sizes also available
Containment vessels are galvanized to endure years of exposure to outside elements
Includes skid mounting of odorizer and all interconnecting piping, filters, and valves
Multiple odorant tank sizes are available to accommodate the flow rate of the pipeline; from 60 to 2000 gallons.
Nitrogen blanket gas system
Fiberglass buildings
Wireless modem
Odorant control panels
Solar power package
Portable systems
Other Odorization System Upgrades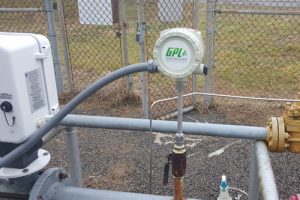 Are you considering the GPL 750 for a low-volume or intermittent-volume application? We recommend the GPL 750 thermal mass flow for all units.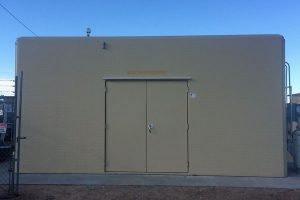 To add an extra level of protection from weather, environmental events, and security, we offer the upgrade of a Shelter Works custom-built fiberglass building to house the entire odorization system.
Our temporary/portable odorization packages are easy to transport by a forklift and fits in the back of most pickup trucks.
The GPL 750 Odorizer solved one of our most challenging odorization applications. It demonstrated accurate and repeatable odorant injection even in no flow, low flow, and intermittent flow conditions. The GPL 750 has proven to be boringly reliable.