Natural gas (and propane) by itself is fragrance-free and combustible, a dangerous combination. If ignitable gases are left undetected by the nose, a dangerous and potentially disastrous condition is created. The impetus to add an odor (odorized natural gas) to gases was formed in 1937, when non-odorized natural gas ignited in a Texas school, killing over 200 children. Today, federal regulations mandate the odorization (49 CFR 192.625) of combustible gases so that an individual can detect the odorized gas by its odor.
This regulation mandates that, at all times, combustible gases must be detectable at one-fifth of the lower explosive limit by a person with an ordinary sense of smell. Studies showed that odorous chemicals (chemicals that stink) are the best warning agent. Subsequently, companies developed compounds or odorants to inject gas lines to act as a warning means, resulting in natural gas odorization.
To learn more about natural gas odorization, visit "What is natural gas odorization?"
Odorization FAQ
Everything you Never Knew you Wanted to Ask
What is the odorization of natural gas?
Odorization is the process of injecting an odorant into gas to make it detectable to a person who has an ordinary sense of smell. Read More >
What equipment injects odorant into gas?
The odorant is the compound or chemical, often mercaptan, that is injected into the gas to make it detectable with its scent.
What mercaptan is put in natural gas?
The odorant is likely to be a
blend of different organosulfur compounds
or even non-sulfur compounds. Common odorants for natural gas may include tertiary butyl mercaptan, tetrahydrothiophene, isopropyl mercaptan, dimethyl sulfide, and methyl ethyl sulfide.
When did they begin injecting odorant in natural gas to make it smell?
Adding an odorant to undetectable gas began in Germany in the 1880s. However, it took a catastrophe on U.S. soil in 1937 to gain widespread odorization acceptance. At that time, a non-odorized gas leaked into a London Texas school, and over 300 people were injured, and more than 295 students and teachers killed.
Read More >
If natural gas is odorless, why does it smell like rotten eggs?
Odorant is injected or infused into the natural gas stream to intentionally deliver the distinctive odor of rotten eggs or hydrogen sulfide, to warn people in the area that natural gas is present.
Read More >
What are the natural gas injection rates?
How much odorant is added to natural gas? Natural Gas is odorized so that a person with a normal sense of smell can detect it at a concentration that is well below the explosive range. The level of odorant may change depending on the applicable local codes; however, an odorant concentration between 0.5 to 1.0 percent by volume is typical. Read More > 
What are the lower (LEL) and upper explosive limits (UEL) of natural gas?
The lower explosive limit (LEL) is the lowest concentration (by percentage) of a gas or vapor in the air that can ignite in the presence of an ignition source. Below the LEL, the gas is too lean to burn. For methane, the primary gas of natural gas, the LEL is 5%. Likewise, the upper explosive limit (UEL) is the highest concentration (by percentage) of a gas or vapor in air that can ignite in the presence of an ignition source. The UEL for methane is 15%. When above the UEL, the gas is too rich to ignite.
Is mercaptan toxic? Is it safe to inject it into natural gas?
Mercaptan is a toxic gas but when used at the appropriate levels to odorize gas there is no health risk.  Read More >
Our Offerings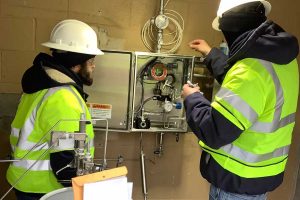 Through our GPL-authorized service provider, we offer our clients a one-stop acquisition experience, to ensure excellent service while minimizing oversight and scheduling challenges.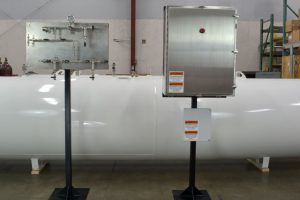 GPL Odorizers offers full packaged odorization skids with the odorizer, ASME odorant tank, and containment assemblies; in both vertical and horizontal tank configurations.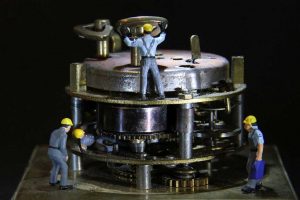 Given that our units are engineered with "redundancy" in mind, there are only a few replacement parts.
We strive to provide low maintenance, easy to operate and maintain odorizers.