GPL 750
Odorant Injection System
The GPL 750 Odorizer draws from advanced proprietary technology to deliver precise odorization even in problematic conditions. Low-volume, intermittent-volume, even no-flow conditions do not impede the unit's performance. The PLC receives flow information and automatically compensates the injection rate to provide uniform odorant distribution.
The GPL 750 excels in low-flow natural gas odorization applications. The odorizer is appropriate for municipalities and small city gate stations. The GPL 750 RNG excels in odorizing biogas and biomethane (renewable natural gas) and is for biomethane and biogas producers.
Batch Odorant Injection for Pipelines:
1 to 225 PSI (1-15.5 Bar) Standard
No Flow to 24 MMSCFD (injection rate of 0.5 lb./MMSCFH)
The GPL 750 replaces the GPL Z9000, which was formerly the Zeck Systems Z9000.
Odorant Injection System Upgrades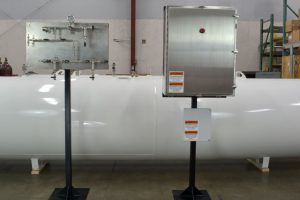 GPL Odorizers offers full packaged odorization skids with the odorizer, ASME odorant tank, and containment assemblies; in both vertical and horizontal tank configurations.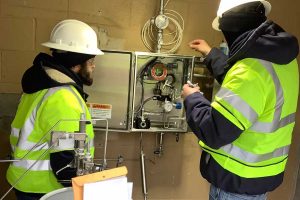 Through our GPL-authorized service provider, we offer our clients a one-stop acquisition experience, to ensure excellent service while minimizing oversight and scheduling challenges.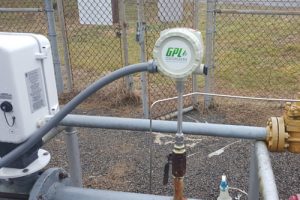 The GPL 100 thermal mass flow meter upgrade, assures that the GPL 750 odorizer provides accurate, optimal and repeatable gas odorization.
The GPL 750 Odorizer solved one of our most challenging odorization applications. It demonstrated accurate and repeatable odorant injection even in no flow, low flow, and intermittent flow conditions. The GPL 750 has proven to be boringly reliable.