GPL Odor eVac

Air Filtration System
The GPL Odor eVac is a portable air filtration device for ethyl mercaptan odor removal and control. It evacuates odor through adsorption using activated carbon filtration, whether the odor originates from a mercaptan spill or gas discharge.
Ethyl Mercaptan Odor Removal
Patent US 11,123,678 B2
The device is ideal at odorization stations or any building or shelter, whether temporary or permanent, needing ethyl mercaptan odor removal to protect onsite workers and reduce false leak-call complaints.
Other Odorant Injection System Upgrades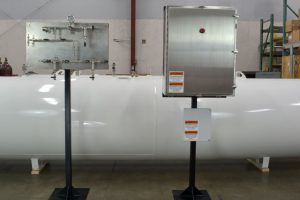 GPL Odorizers offers full packaged odorization skids with the odorizer, ASME odorant tank, and containment assemblies; in both vertical and horizontal tank configurations.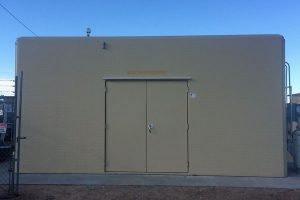 To add an extra level of protection from weather, environmental events, and security, we offer the upgrade of a Shelter Works custom-built fiberglass building to house the entire odorization system.
Our temporary/portable odorization packages are easy to transport by a forklift and fits in the back of most pickup trucks.
The environmentally friendly and odorless GPL 10000 odorant injection system is an integral component of our temporary odorization system, which allows us to effectively deliver odorant in a variety of applications.