The Natural Gas Odorization Conference and Exhibition is August 30-31 at the Hyatt Regency Houston West in Houston, Texas. Stop by booth #14 to visit GPL Odorizers and learn what's new in advanced natural gas odorant injection and odorization.
2022 Natural Gas Odorization Conference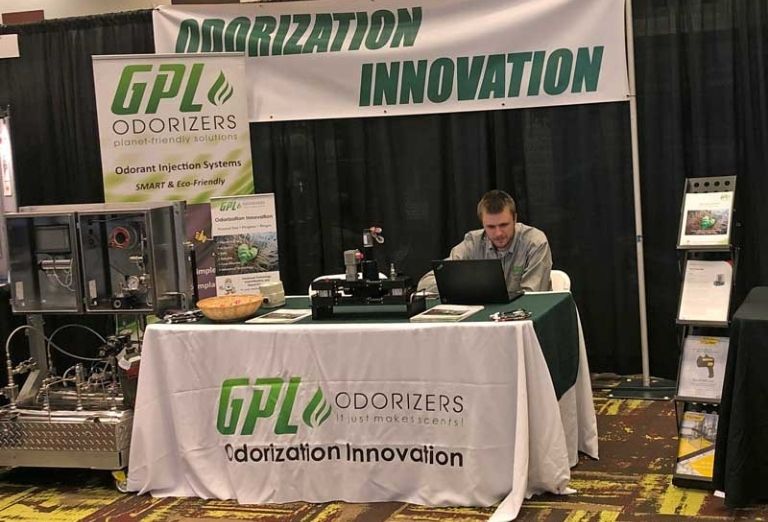 The two-day technical conference covers all aspects of gas odorization, from basics to new technologies, monitoring and measurement, formulations, case studies, practical applications, troubleshooting, regulatory compliance, and legal and liability aspects, including:
Odorization systems and technology review
AGA Odorization Manual update
Pickling procedures
Odor fade and masking research latest
OQ requirements and practices
Project case studies from LDCs and transmission operators

Shale gas and biogas odorization issues and experience
Regulatory compliance issues and developments LP & LNG gas odorization
Testing methods and procedures
New developments in odorant formulations
Monitoring and measurement technologies and experience
Who should attend?
Management, technical, and field staff from:
Public utility companies
Natural gas distribution companies
Gas piping fabricators and repair personnel
Suppliers of odorant systems and services
Government regulators
How to register?
Register before July 29 to receive a $50 discount. Register through clarion.org
Visit GPL Odorizers at Booth 14
GPL Odorizers designs and manufactures odorant injection systems to safely odorize natural gas, propane, biomethane (renewable natural gas), and biogas. Stop by booth #14 to learn what's new in advanced natural gas odorant injection and odorization.
Attending the conference on behalf of Linc Energy Systems and GPL Odorizers are Russ Isaac, Jeff Cox, Garrett Cox, Lucas Cox, and Jake Martinez.