Are you looking for natural gas odorizer manufacturers? Here are the leading U.S. brands for odorizers with contact information and company descriptions. Also included are the systems' types (e.g., evaporative wick-style or bypass odorizers, vaporization, or odorant injection).
GPL Odorizers
GPL Odorizers manufactures ventless environmentally-friendly natural gas, biogas, and propane odorant injection systems. The company has two base models, the GPL 750 and the GPL 10000; both offer odor-free operation, accurate odorization proportional to flow, real-time system monitoring, and alarm notification. The standard 750 is appropriate for low-volume applications, from no-flow to 18 MMSCF per day (1 PSI-225 PSI). The 10000 is for applications up to 240 MMSCF per day (30-1480 PSI). Linc Energy Systems, the master distributor, sells, installs, and services the equipment.
Technology Type – chemical injection
12450 West Cedar Dr.
Lakewood, Colorado 80228
King Tool Company
King Tool Company manufactures various oil and gas industry equipment, including two lines of natural gas odorizers. The "B" Series are bypass-type odorizers that handle flow rates up to 8 MMSCF per hour, while the "W" Series uses a wick assembly and is for small flow applications appropriate for flow up to 500 SCF per hour.
Technology Type – chemical vaporization
208 S. Avenue A
Longview, Texas 75604
Preco Odorant Injection
PRECO manufactures both pulse bypass odorization systems for lower volume and lower pressure applications and a pump-odorizer system for higher volume or higher-pressure applications.
Technology Types – chemical vaporization and injection
402-493-3337
607 North 108th Circle
Omaha, NE 68154
Welker Odoreyes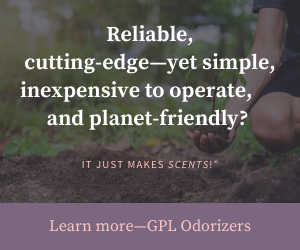 Welker manufactures varying odorization systems, from wick-style pump injection to automatic bypass. The company's flagship line is the ECOsystem, an automated infusion bypass system offering odorization proportional to flow.
Technology Types – chemical vaporization and injection
13839 West Bellfort Street
Sugar Land, TX 77498
YZ Systems
YZ Systems is the leading seller of odorization equipment and an Ingersoll Rand company. Their brand is NJEX® and offers various models for proportional-to-flow odorant injection.
Technology type – chemical injection
8825 N Sam Houston Pkwy W.
Houston, Texas, US
Natural Gas Odorizer Manufacturer Guide
You may be interested in this Odorization Section Guide for the Best US Odorant Injection Systems.
International Odorization Equipment Manufacturers
Regas Srl – Italy
Intra EM – Latvia
Varicon Pumps & Systems Pvt. Ltd – India
Nikkiso Co., Ltd (LEWA Group) – Germany
Honeywell International
Fluideco – Spain
Emerson