GPL Odorizers is excited to announce the release of the GPL 5000, state-of-the-art odorization equipment to safely, reliably, and accurately odorize natural gas and propane, particularly in high-flow stations at low pressures.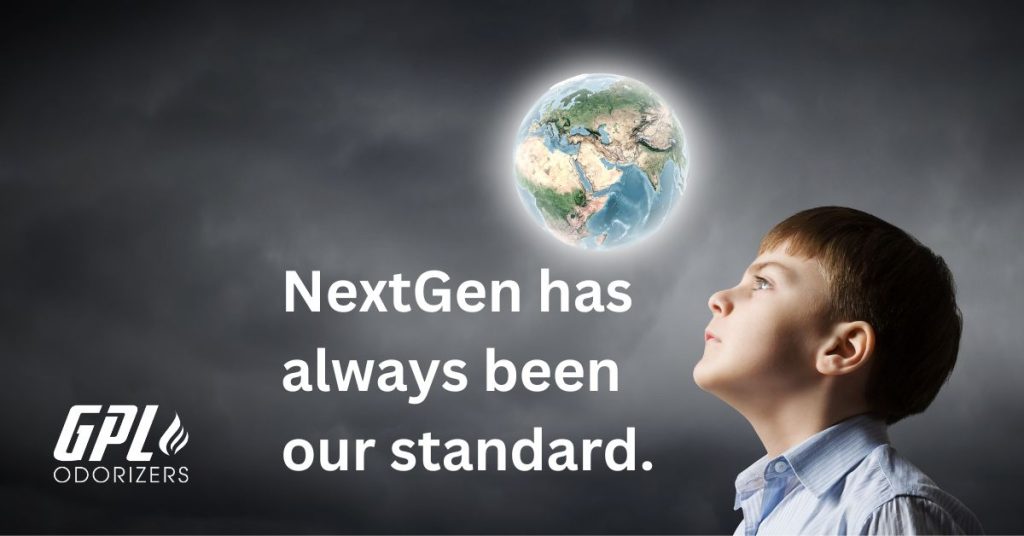 Natural Gas and Propane Odorization
The GPL 5000 is appropriate for municipalities and small and large city gate stations (if at low pressure). It also can benefit biomethane/renewable natural gas applications where flow or pressure exceeds the GPL 750 RNG capabilities.
The odorizer utilizes proprietary patented technology to deliver precision odorization over a wide flow range (high rangeability), eliminating over- and under-odorization issues.
The GPL 5000 is appropriate for low and high flow conditions up to 400 PSI with high rangeability (512 to 1 turndown). These parameters nicely fill the gap between the GPL 750 (low flow up to 225 PSI) and GPL 10000 (high flow up to 1480 PSI).
| | | | |
| --- | --- | --- | --- |
| | GPL 750 | GPL 5000 | GPL 10000 |
| Gas Pipeline Pressure | 1 to 225 PSI | 1 to 400 PSI | Up to 1480 PSI |
| Odorant Injection Min – Max Flow Rate [@0.5 lbs./MMSCFH] | 0-18 (std); 0-24 MMSCFD (HC model) | 0-512.8 MMSCFD | 0.48-240 MMSCFD |
| Turndown Ratio | 180,000:1 | 512:1 | 500:1 |
Download the model comparison.
GPL 5000 Features
Precision odorant injection relative to flow
High rangeability
Actuated by DP (not pipeline gas)
Sealed loop design means eco-friendly and no odor operation
Industry-leading controller (custom Spanish mode on request)
PLC interfaces with Modbus
Wireless modem for real-time alerts
CL I Div 2 standard (CID1 optional)
Only two moving parts
Easy-to-use software included
Odor-Free and Emission Free Odorization
As the GPL 750, differential pressure drives the GPL 5000 odorizer, not gas, thereby saving pipeline gas. The odorizer has odor-free operation and maintenance, which lowers false leak-call complaints. Also, a sealed-loop system means the unit is emission-free, never discharging gas or odorant into the atmosphere.
The Future Now
The GPL 5000 utilizes advanced tech to deliver the most modern and environmentally responsible odorant injection system on the market. The pumps from the leading odorization manufacturer require considerably more power to run than the GPL 5000.
The GPL 5000 uses an industry-leading Horner Controller with a 7-inch intuitive touchscreen that interfaces with SCADA systems. An SD card stores data for audit trail; the controller and data make regulatory or company compliance reports easy.
The odorizer's PLC creates alerts when appropriate, and the wireless modem sends real-time notifications to the customer's smartphone or PC, making monitoring the system simple and stopping little glitches from becoming big problems.
The controller also offers Modbus communications, which can tie into the customer's SCADA system. And GPL offers the controller in Spanish mode for our Spanish-speaking customers, with a French mode in development.
Advanced doesn't mean complicated.
Contrary to the belief that more advanced technical equipment is complicated to operate and maintain, this is furthest from the truth with the GPL 5000. The system is easy to learn and use and has only two moving parts, offering long-lasting performance with minimal maintenance. All GPL customers receive a direct 24/7 technical support line to a technician or engineer interested in resolving any issues the client may be experiencing with the odorizer.
What others call "next-gen" has always been our standard.
The 5000 meets all GPL Odorizers standards, including zero emissions, a goal other odorization equipment manufacturers strive to achieve. In fact, all GPL odorizers provide the following:
Zero emission design
Odor-free operation & maintenance
Simple to operate & minimal maintenance
Modern
Reliable – safe – accurate
24/7 technical support
GPL 5000 Design History and Beta Testing
The GPL engineering team has been working on bringing the 5000 to market since 2020. The technology relies on 20+ years of field-driven DP odorization principles.
The GPL 5000 beta testing began in 2022 at a Connecticut gas distributor needing to replace an obsolete Zeck 9000. The odorant injection capacity needed in this application substantially exceeded (over 200%) the GPL 750 capability. The customer wanted to use the DP technology they were accustomed to and didn't want the added maintenance required for the GPL 10000. The client challenged the GPL engineering team to create a unit with increased capacity using the DP technology. Learn more about this application in the case study: "GPL Odorizers replaces obsolete odorization equipment with a new product achieving 100% accuracy."
Full-Service for Turnkey Operation
Through our affiliation with Linc Energy Systems, we endorse their 1-Source Odorization Program, which offers a comprehensive full-service way to acquire, install, and maintain a turnkey system, including planning & engineering and disposal and decommissioning of obsolete equipment.
Design Configuration
The GPL 5000 odorizer can be purchased as the odorizer only, with tank and containment or a complete turnkey system. The complete system is available as a permanent, temporary, or pickling unit. The 5000 is also available in the popular GPL turnkey moveable design for which the GPL 750 has become known.
If you want to learn more about the GPL 5000, message us or call us at  (303) 927-7683. Also, download the GPL 5000 brochure.