GPL Odorizers recommends to operators that are integrating advanced odorant injection systems to acquire training units to safely and efficiently train their employees on such equipment in a controlled environment, and that is the GPL Odorization Solutions #11.
Employees can familiarize themselves with our industry-leading programmable logic controller (PLC), which interfaces the system components to maintain constant odorant injection proportional to the gas flow rate.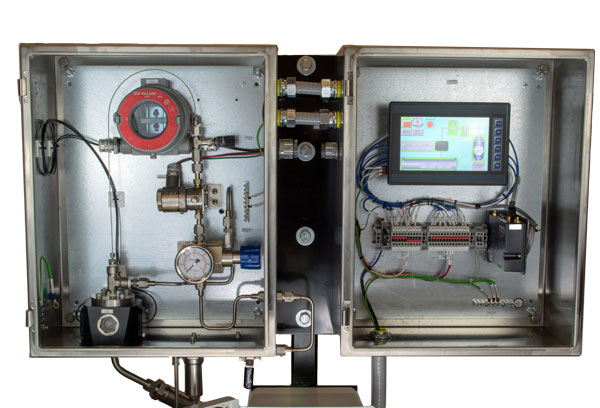 Odorization Solutions
With ongoing technological advancements on industrial equipment and processes, many of the traditional ways of operating, maintaining, and repairing such equipment change. When making new changes, operators face not only implementing new systems to take advantage of the new-technology benefits but also, they become challenged to safely and proficiently train their staff on the new system.
Some operators acquire training units or test benches on the new systems. The training unit is usually set up in the workshop where the staff can be introduced to the equipment either individually or in classes. This approach benefits the company by providing hands-on training and even an opportunity to cross-train staff.
Additionally, the training unit becomes an ongoing resource for operators to keep their employees proficient in the operation of the equipment and train new employees as the workforce turns over.
Advantages
Among the advantages of using training units with group classes include:
Employees gain first-hand knowledge of the equipment operation and software in the workshop.
The staff receives quick feedback about the equipment used.
Employees can learn through observation and collaboration with each other, particularly in classes.
Employees can learn from mistakes in a controlled environment.
Hands-on training in the workshop reduces the time and expense of teaching the employees in the field.
If you are looking for an odorant injection system, check out our odorizers.